Museum lessons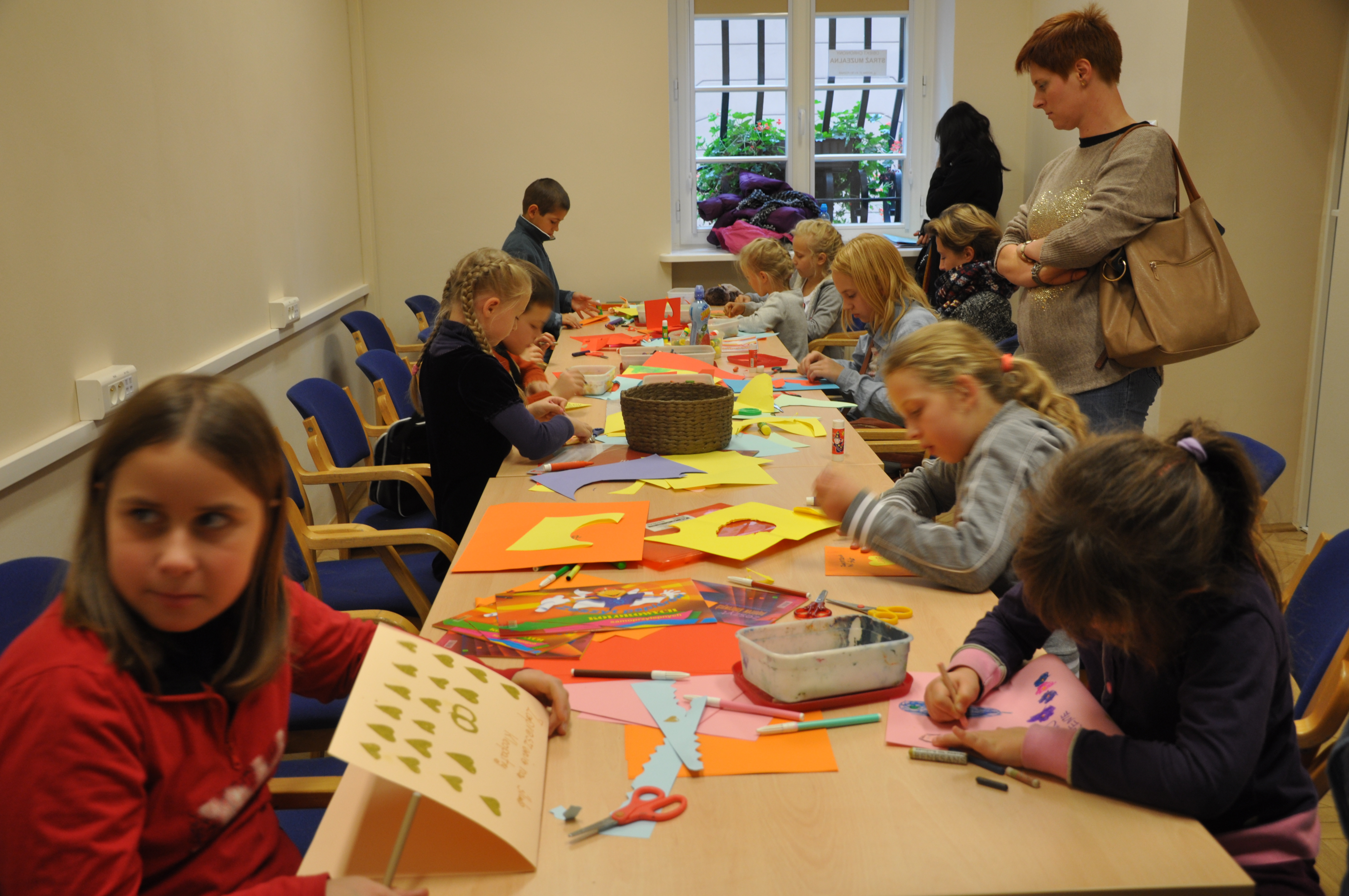 The Archaeological Museum in Poznan has prepared a new educational program, addressed to students of kindergartens and schools, whose aim is to popularize archeology as a science and to broaden students' knowledge about the prehistory of Polish lands and ancient civilizations.
Museum education is both a valuable complement to didactic classes in schools as well as a form for acquiring completely new knowledge. Our program consists of museum lessons conducted by archaeologists and historians with experience in popularizing archeology.
The lessons are popular science and have been specially prepared for various age groups. During the lesson, knowledge is passed on to pupils primarily through various types of practical demonstrations, participation in experiments, work with a monument and using a variety of multimedia.
Booking of lessons is possible via e-mail: edukacja.map@gmail.com
Regulations for museum lessons to be downloaded here.
Lesson price:
Each lesson lasts 60 minutes and the group taking part in it can not exceed 30 people. Participation in lessons at the Archaeological Museum in Poznań is payable and amounts to PLN 140.
In addition, after completing classes, each group has the opportunity to take advantage of the free admission and visit one of our exhibitions independently (time up to 30 minutes, it is necessary to submit a visit to the exhibition when booking a museum lesson).
It is possible to conduct some museum lessons in English. Then the cost of lessons is PLN 200 for a group of up to 30 people.
The Archaeological Museum in Poznań also offers educational packages for schools, consisting of 3 lessons. We offer:
1. Egyptian package (for primary schools, middle schools, high schools) - lessons "The brain through the nose, or a guide of a young embalmer", "Egyptian beauty salon", "Real zoo - the gods of ancient Egypt"
2. Medieval package - (for elementary, middle and high schools) - lessons "Archeology of medieval pleasures", "Dirt, stench and germs - on a medieval street", "Witch, executioner and other" charms of the Middle Ages?
3. Package for children (for grades I-III of primary school) - any choice of 3 topics from the lesson offer addressed to grades 1-3 of primary school.
4. MIX pack (for each level of education) - any choice of 3 topics from the lesson offer
Price of the educational package:
- in the case of payment for the entire package in advance at the first of three visits to the Museum - PLN 336 for 3 lessons (20% discount from the total)
- in case of payment for each lesson separately: 1 and 2 lessons - 140 PLN each, 3 lessons - 105 PLN (25% discount)
In addition, after completing the last, third lessons from the package, the school receives one-time free admission tickets to the museum (Górka Palace or Archaeological Reserve Genius loci) for a group of 25 people to visit 2 museum exhibitions with audioguides. These tickets can be used within 2 months of the last lesson from the package, but not later than the end of the school year. The advance reservation of a visit to the Górka Palace or the Reserve is obligatory). The duration of the visit is about 60 minutes.
The Archaeological Museum in Poznań has also prepared a special offer for large school groups using the lesson offer on the same day (at least 2 lessons). In case of booking at least two lessons for students from the same school on the same day, the price of museum lessons is PLN 126 for each lesson (10% discount).
The museum's pre-requisites are e-mail: edukacja.map@gmail.com
In exceptional situations, it is possible to conduct museum lessons at a given school or kindergarten. In this case, the cost of the lesson is:
- PLN 180 (a lesson in Poznań)
- PLN 200 (lesson outside of Poznań, within a distance of 25 km from the Museum)
- travel costs set individually including the distance and possible additional fees / motorways (lesson outside of Poznań, more than 25 km from the Museum)
In case of cancellation of lessons by the Museum for reasons beyond his control, the school will be informed in advance.

List of all museum lessons
at the Archaeological Museum in Poznan
(Górka Palace)

Age group
Topic
Children 3-5 years old
My first visit to the Archaeological Museum
Classes I - III
From dinosaurs to the first humans - the world from millions of years ago
Fun and toys in the Middle Ages
We had talented ancestors
Not everything that glows gold - the secrets of metallurgy for the youngest
Adventure with archeology
As our ancestors made clay pots
Seasonal lessons
What will the Easter egg tell us - archaeological bunny
Fun and toys on the Nile - archaeological Children's Day
St. Nicholas 'visit to the Archaeological Museum - archaeological site of St. Nicholas' Day
Today, the shadow of wax will show you what life gives to you - archaeological St. Andrew's Day
A series of archaeological and travel themes
In the shade of cherry trees - in the old days